Here at Zinkerz, we like to say that we are the only team as excited about your future as you are. Our CEO and lead college counselor, Modi, along with our dedicated team of academic advisors and counselors, works tirelessly with each student and family to make sure that they end up in the best school for their goals and needs. As every high school student knows, the process of applying to colleges is long and challenging, from creating the school list, to writing applications and interviewing…but it is also a rewarding experience and one that can lead to growth and a better understanding of one's personal priorities and aspirations. For the Zinkerz team, it is also very rewarding to see where our college counseling students go after working with us. One can find Zinkerz alumni excelling at and becoming graduates of prestigious universities in cities across the US and the world! One alumna, Diana, shares her story below:
Hi everyone!
I was born and raised in Panama, but I had the privilege of studying in the US. Zinkerz was one of the key factors that helped me achieve my success of graduating. I remember when I was still in high school, looking forward to going to college. Studying with Zinkerz was part of my routine and a big peace of mind for me.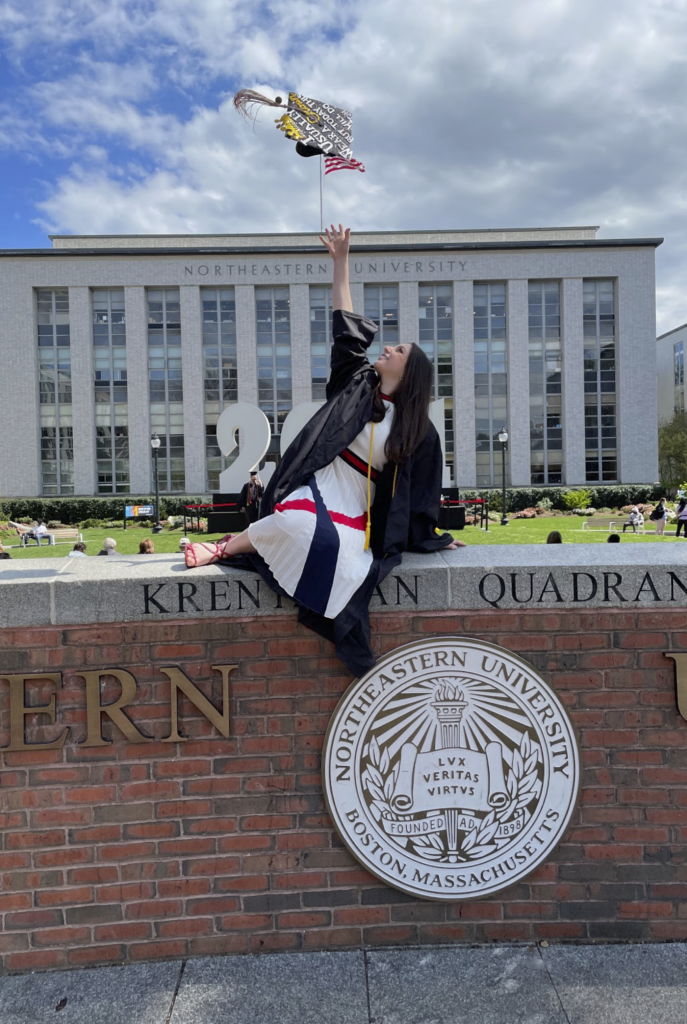 After every Zinkerz class, I felt confident that I took advantage of every minute. When the testing days arrived, I felt nervous yet confident at the same time because I knew I prepared myself for it. I felt ready to give my best. (PS. A special thank you to you Modi, you are the best!)

Visiting the universities was what helped me decide which one to attend. Since the moment I arrived at Northeastern, I knew I wanted to be a husky one day. So, when I applied and got in, it was one of the most exciting days in my life.

I know everyone tells you this, but my advice for you is to take advantage of every moment, process, class, and experience. From the beginning, like studying for the SAT; until the very end, like the last time I walked through the Northeastern campus. Time flies. Be there to enjoy it while it lasts!

Enjoy the process, every step of the way it's amazing.
If you are ready to take the first step in your college counseling journey, reach out to us for a free consultation here: https://zinkerz.com/consultation/