ZinkerzCamp is a two-week extravaganza of refining practical learning habits and maximizing standardized testing potential. All the while, students immerse themselves within the city of Boston – an educational hub where being a bookworm is an aspiration, not an insult. It's an education celebration that you aren't going to want to miss! Spots are limited so be sure to register now to save yours!
Alongside our experienced team of dedicated and charismatic educators, students will be fully prepared to meet their goals for their upcoming exams. The lessons are intensive and focused and, thusly, rewarded with worldly and vibrant extracurricular activities around Boston's historic, entertaining, and eclectic epicenters. Without spoiling too much of the experience in just the introduction, ZinkerzCamp is a phenomenal glimpse into the college lifestyle, and a chance for students to concretely visualize their future! So, without further ado, allow us to present five reasons why this experience should be on your bucket list: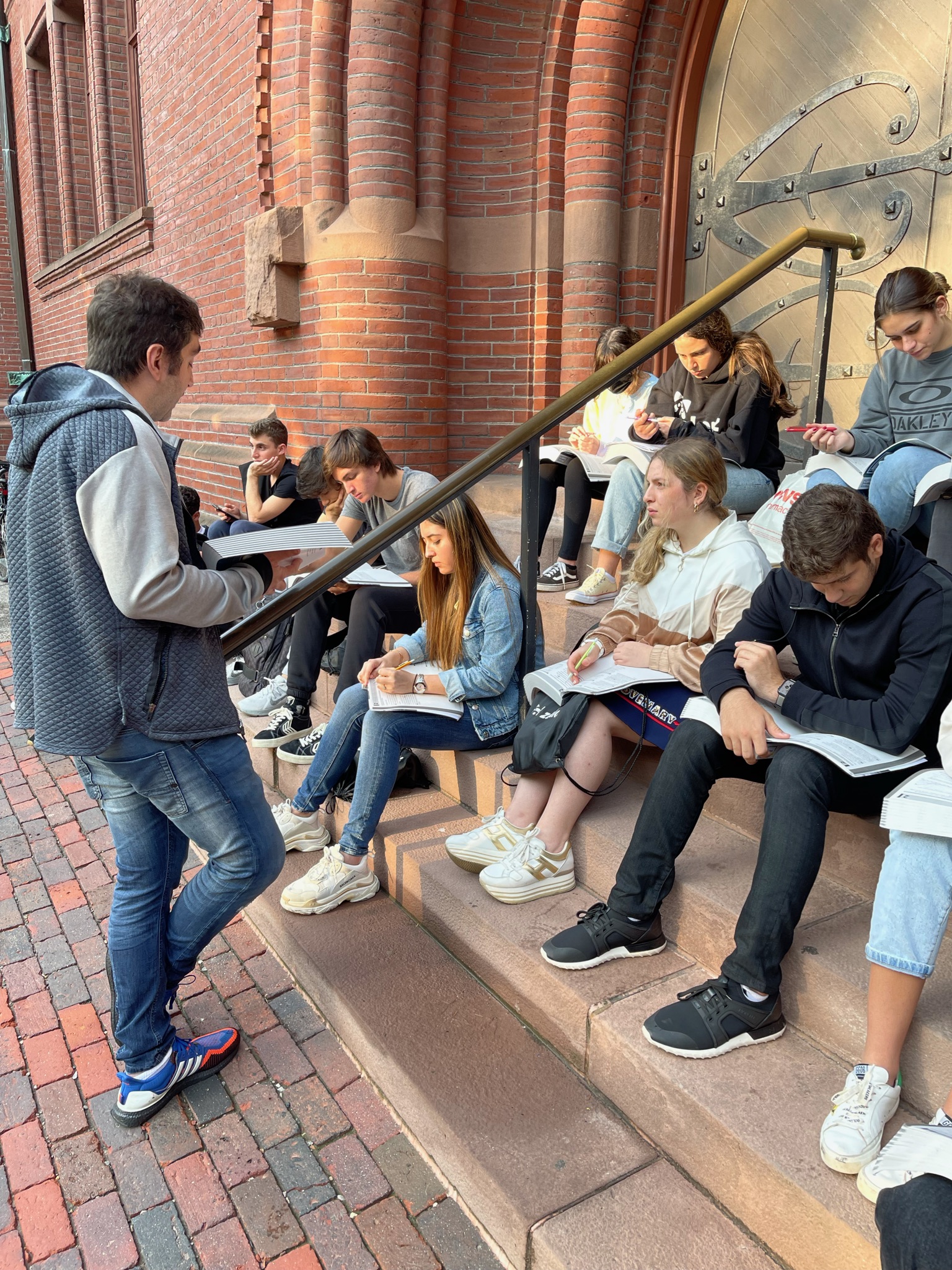 1. TOUR COLLEGE CAMPUSES
ZinkerzCamp offers students the chance to visit elite U.S. universities, such as Harvard (the setting of David Fincher's 2010 movie The Social Network), MIT (the setting of Robert Luketic's 2008 movie 21), and Tufts (whose mascot is named after P.T. Barnum's biggest elephant – Jumbo). Between staying in university dorms and engaging in beautiful (both informationally and aesthetically) tours around Boston's premier institutions of higher learning, students at ZinkerzCamp will immerse themselves in the experience of attending college in the US, while families can save themselves the trip.
2. EXPERIENCE THE COLLEGE LIFE @ BOSTON
With the State House's golden dome and presence felt throughout the city, a wafting and porous aroma of clam chowder in the air, not a single 'r' being pronounced correctly, and the lively cacophony of chatter from college students bustling around the streets, students at ZinkerzCamp will be in close proximity to the best that Boston has to offer. From stopping at Dunkin' or MMMAc 'n' Cheese at Faneuil Hall (apostrophes are Boston's version of Michelin Stars for rating restaurant quality), to attending sporting events featuring Boston's championship caliber teams, and riding on the MBTA – America's first subway, students will fall in love with America's favorite city. Students will also be able to experience a variety of activities just outside the city such as bowling, laser tag, and a visit to Six Flags.
3. BOOST YOUR TEST PREP
At Zinkerz Camp, students receive in-person test preparation with our world-class team of educators. Focused solely on the goal of improving each student's abilities, these marathon-style lessons work to accelerate the individual's learning capacities. The classes are longer than the typical online lessons, but they allow for a communal discussion between students and our educators to ensure that the learning that is being performed is maximized throughout Camp.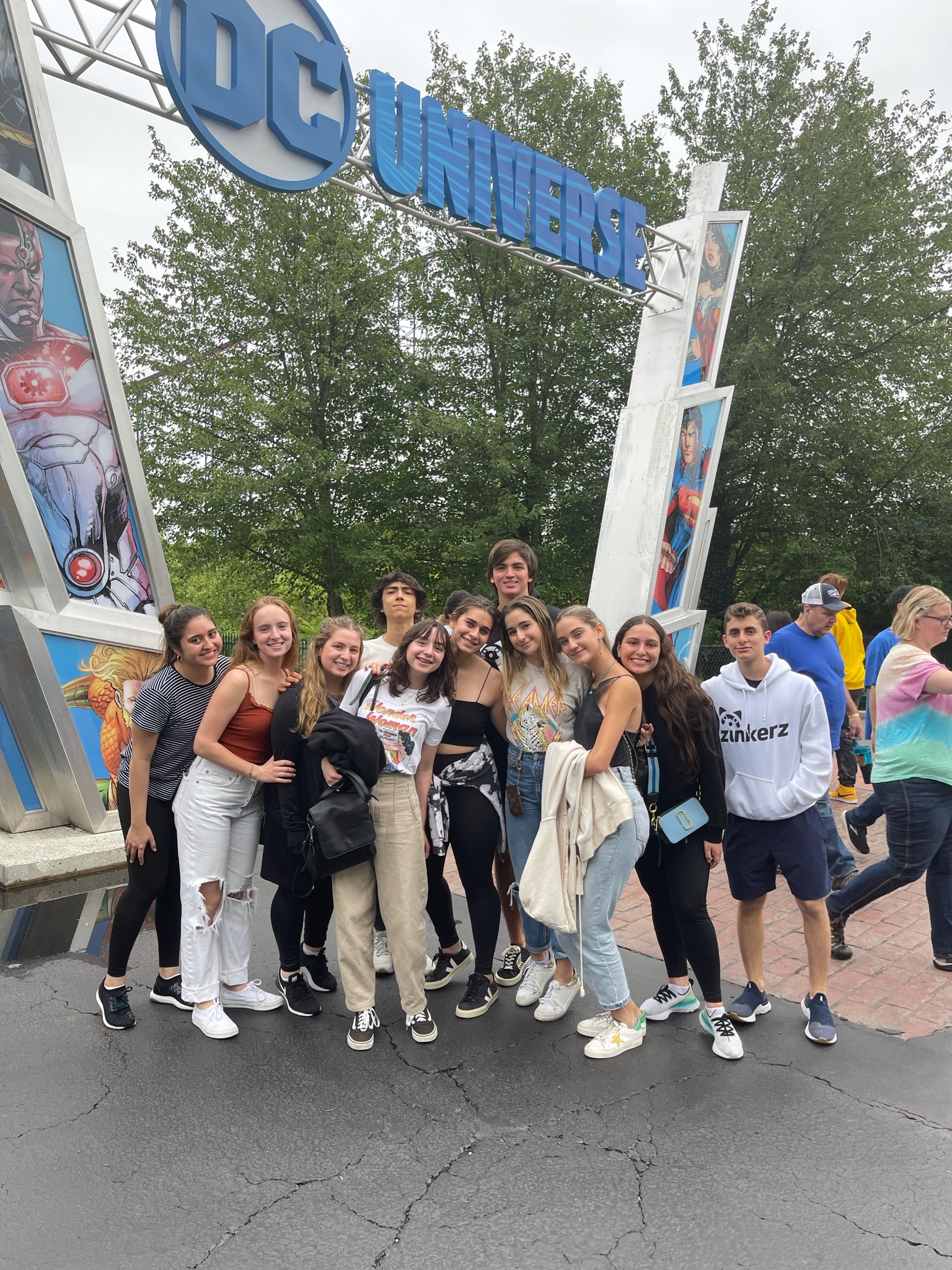 4. DISCOVER WHAT YOU WANT TO DO (WAKE UP!)
Not only is ZinkerzCamp a once in a lifetime opportunity to explore a premier college town, but it is an experience in self-exploration. Leaving high school marks the beginning of a future filled with independence and decisions of heightened importance. Instead of just considering whether it would be better to pack a lunch to bring to school or to bite the bullet and buy from the cafeteria, students are now going to be faced with choices regarding the new location of their studies, what major these studies will be centered around, and the values that matter most to students in their community or school. Surrounded by fellow students with diverse backgrounds yet similarly ambitious interests, ZinkerzCamp delivers the chance for students to find inspiration and excitement in an environment that can be overwhelming.
5. HAVE FUN! MAKE NEW FRIENDS!
Most importantly, ZinkerzCamp is fun! Spending two weeks making new friends, becoming smarter, and improving test-taking abilities? Is there anybody out there who would say these are bad things? We'd hope not! Camp offers motivated students the opportunity to convene, discover their collegiate hopes, develop new perspectives through exhilarating activities, and study with a fervor meant to bring out the best in everybody. At ZinkerzCamp, lifelong and global friendships are sure to be taken home as souvenirs to hold onto along with life-lasting memories.
ZinkerzCamp allows students to have the opportunity of experiencing exactly what the city of Boston has to offer in regards to rewarding lifestyles as a student and a professional, while also providing students with the tools they need to get a head start in their post-high school aspirations. Interested in more? What am I saying? Of course you are! Check out the ZinkerzCamp Website to learn more and to read what previous attendees have raved about their own experience! Sign up now to begin your ZinkerzCamp adventure?